And I want more!
It deserves more. The series is set at a time when the X-Men are gone and when a significant number of mutants are living alongside humans in what started as an obviously strained civil relationship.
And in a society where 'the gifted' are considered dangerous, criminals even, it's only a matter of time before you see this group of individuals rise and challenge the status quo.
More than that of a series that showcases unique superhero skills and cool fighting scenes, The Gifted is a story of family, self-acceptance, and respect. It presented really well that one thing a lot of us can relate to – the desire to prove ourselves and just how much are we willing to sacrifice for it.
What I like 
Mutant Underground Leadership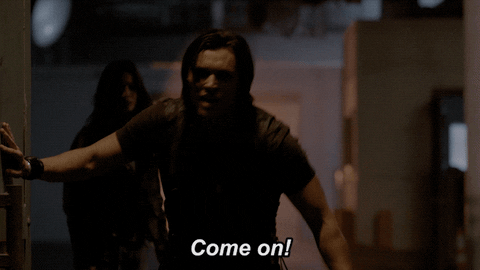 With special mention to Polaris (Emma Dumont) and Johnny (Blair Redford). As the known leaders of their underground network, both displayed authority and influence like no other in the show. But setting their top-grade skills aside, their characters are also few of the most humane on their bunch.
I also think Emma and Blair were excellent picks for their respective roles.
The Von Struckers
For a family that's been through some sudden, surprising revelations even on the pilot episode, the Von Struckers fairly stood their ground for better and for worse. Reed and Cait (Stephen Moyer and Amy Acker) showed admirable resiliency that helped even out the stark differences of their children, Andy and Lauren (Percy Hynes – White and Natalie Alyn Lind)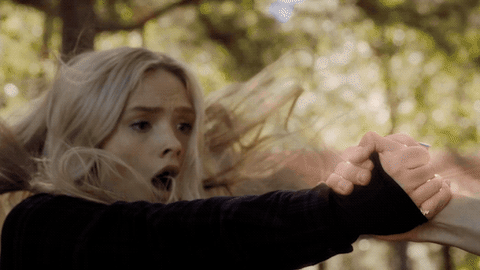 Speaking of Andy, I'd say he's easily secured the special spot as my favorite character in the show, but I'll save the details for another post.
Together they did really well amidst everything. And apparently, there's something more to their lineage than just random luck.
Plot
Good characters will still be bad unless the story delivery is good. And I'm glad this show didn't waste their fine cast's potential. The narrative was clear, backstory of each character, though still shady, were decent. Besides, we can use some mystery.
The focus of the story which revolves around the opposite sides of humans and mutants provided the necessary tension to propel the story forward.
Something quite lacking
Backstory
Several things were left unanswered and there were still missing pieces of the puzzle. Given that we have a bunch of unique characters on scene, it's vital that each is provided with their own story to tell. This makes them relatable –  understandable.
While the main characters were given decent foundation for why they became who they were, there remains a significant portion of their identities that are left to be discovered. This isn't totally a bad thing, though. Apparently, a 2nd season's on the way and it'll probably set things clearer by then.
Antagonists
Namely, the Sentinel Services. They're the supposed 'good guys' who are tasked to maintain peace in the community, but whose real purpose is to capture mutants and lock them up in a cell, justified by the premise that mutants bring harm to the general public.
While they do have the motive and logistics to up their game, they did feel lacking. The ongoing project at Trask was promising, but its real potential is left to be tapped.
---
For a series that features a lot of characters with distinct skills, The Gifted pretty much introduced everyone well. There were minimal screen time for some, but it didn't reduce their significance in the story.
Writing and delivery was consistent, which makes it an easy story to follow and a highly likeable one!
In a scale of 1 to 10 with 10 being the highest, I'm giving The Gifted a
9
What's your take on the show?